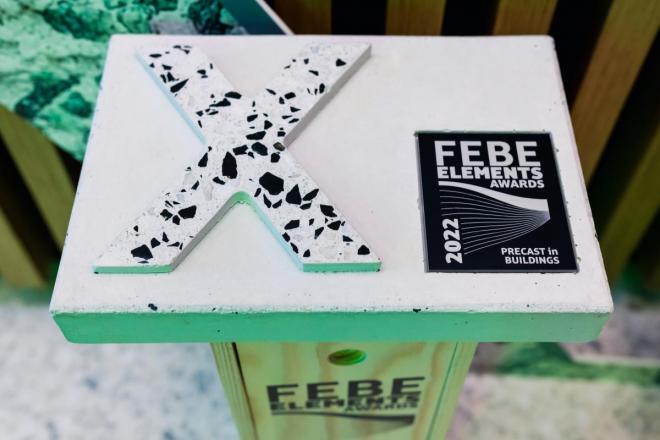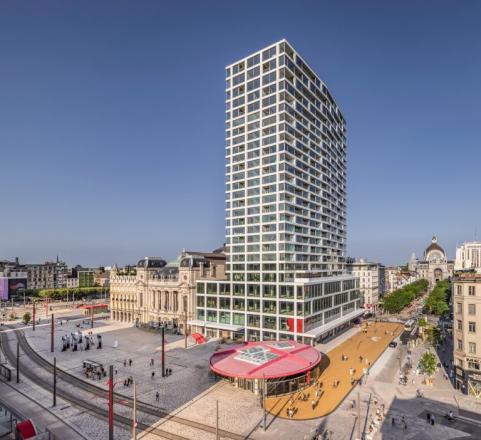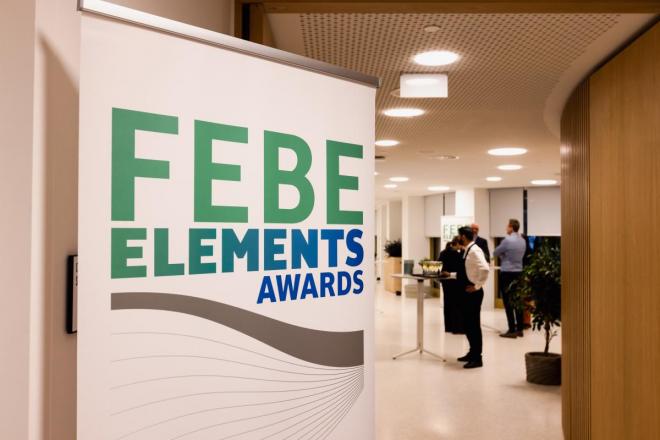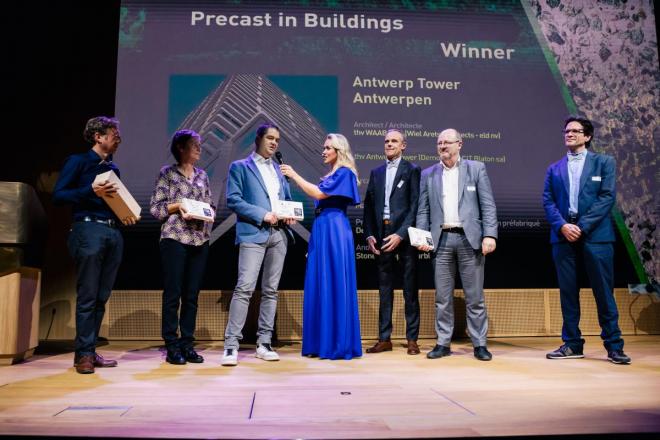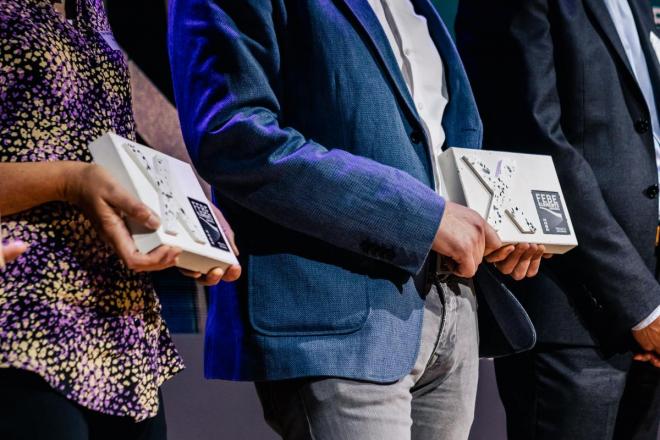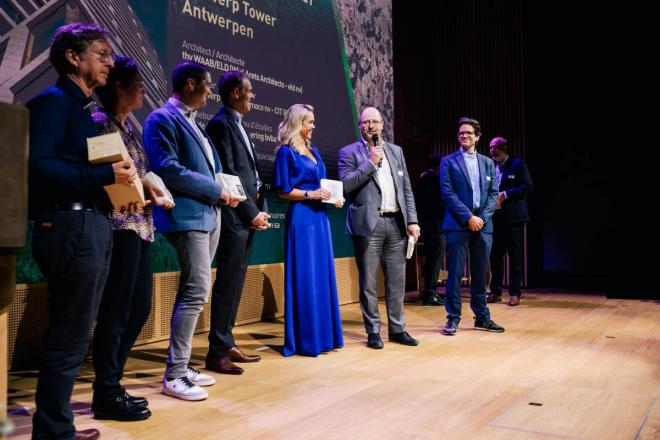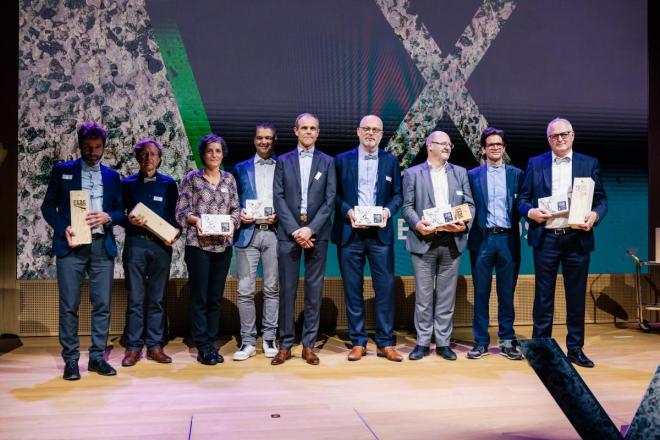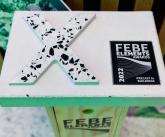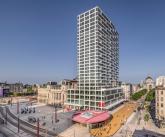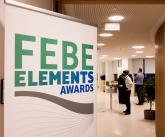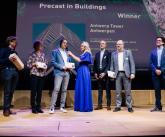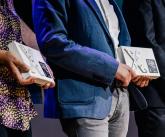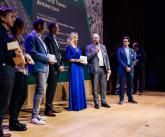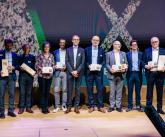 27/10/2022
FEBE Award for Antwerp Tower
Antwerp Tower is a 1970s iconic building located next to the Flemish Opera House, in the heart of Antwerp. For its second life it was stripped down to its concrete skeleton and transformed into a residential tower. Restaurants and cafés, shops and office spaces are accommodated on the various levels of its base. The addition of four residential floors now makes the Antwerp Tower, at 100 m, the second tallest building in the city.
Click here to watch a video of the project
The new facade created around the building allows for large outdoor spaces. These enclosed balconies are fully finished with fine terrazzo concrete elements. The terrazzo facade components consist of a white polished concrete with white marble granulate. With a length of almost 9 m, those elements underscore the way the tower is constructed. The massive nodes and elegant, rounded corners give the building a new identity. The same concrete composition is used for both the large precast elements of the facade and thin finishes of the terrace outside and the finishes of the terrazzo floors and walls inside the building. This creates a seamless image between the interior and exterior.
Architect : thv WAAB/ELD (Wiel Arets Architects – eld nv)
Contractor : Democo nv – CIT Blaton sa 
Studies Office : Arcade Concept Engineering bvba
Client : Matexi Projects nv
Precast concrete elements: Decomo nv
Other partners: Stone nv – Opus Marble Belgium sa